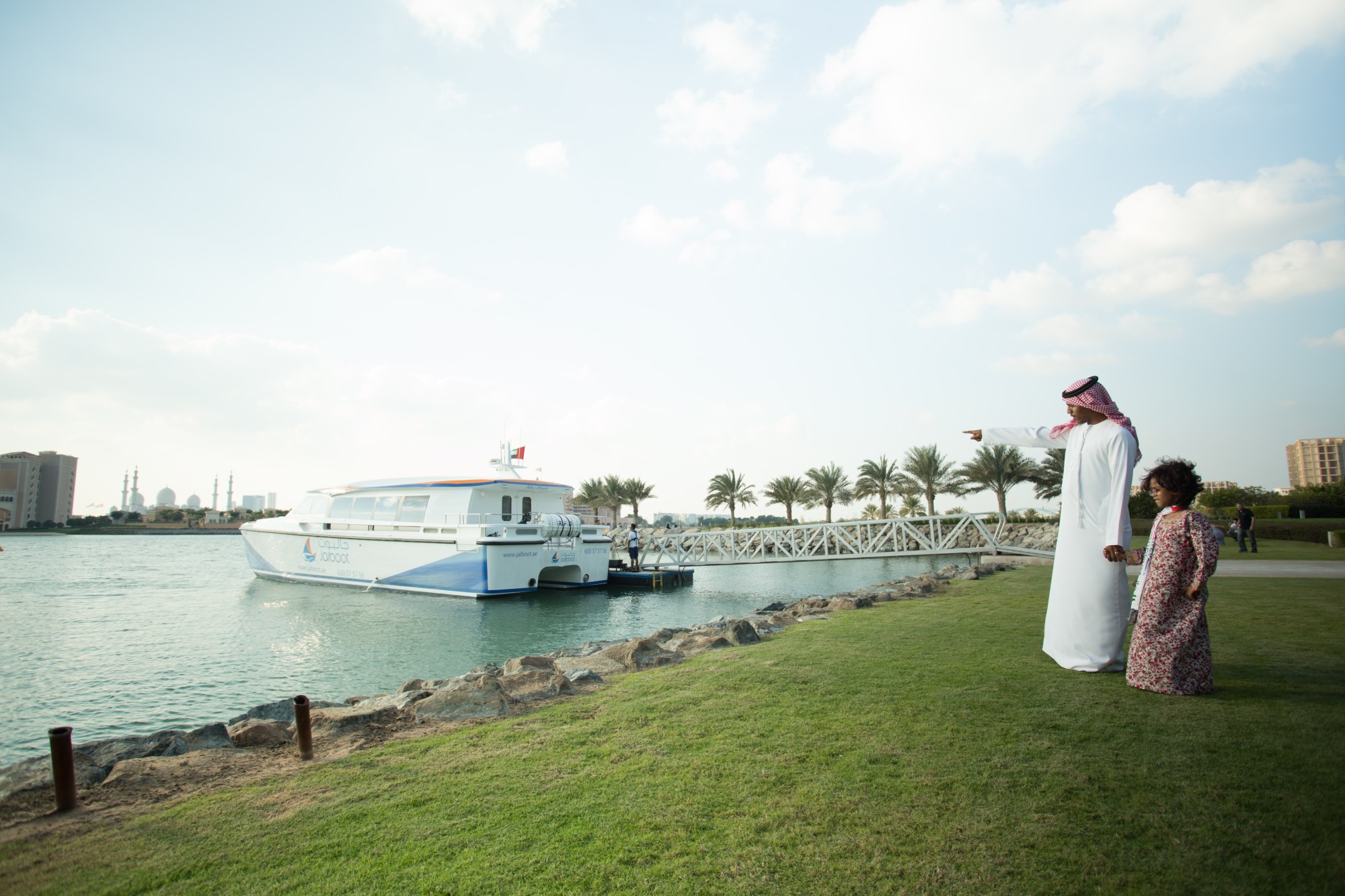 Looking for the perfect location for your new summer home? Why not the spectacular beaches of Abu Dhabi? Here's everything you need to know to buy in paradise.
In today's busy world, we're continually yearning to get away from it all, perhaps more than ever before. But, finding a vacation spot that meets all of your needs can present a challenge.
Unless...you have your very own summer home in Abu Dhabi!
A summer home in Abu Dhabi offers a sunny escape for the whole family. And it's yours to visit whenever you like.
From Saadiyat Beach Villas to Yas Island homes, Abu Dhabi has it all. If you're searching for your ideal home away from home, you're sure to find it in Abu Dhabi.
Read on to find out everything you need to know about buying a modern summer getaway in Abu Dhabi!
Why Choose Abu Dhabi for Your Summer Home?
It's no wonder that millions of visitors flock to sunny Abu Dhabi each year.
With an island extending into the Persian Gulf, surrounded by beautiful beaches, modern towers, and a shopping megacenter, Abu Dhabi is a dream come true. It's the island getaway you've always wanted.
With lots of things to do and see, Abu Dhabi is never dull. Yet, when you feel like staying at home, Abu Dhabi offers idyllic views of its' spectacular shores and jaw-dropping city skyline.
Warm weather, fantastic architecture, and plenty of family-friendly attractions are just a few of the things you will appreciate when vacationing in Abu Dhabi.
Whether you prefer soaking up the sun with a good book or checking out the city scene, there's something for everyone here.
Things to Do in Abu Dhabi
While you're on your summer vacay, no doubt you'll want to explore some of the area's best things to do. Luckily, there are lots of things to choose from when you visit Abu Dhabi.
Saadiyat Island
A trip to Saadiyat Island should be one of the top spots on your must-do list when you head to Abu Dhabi.
In the Arabic language, Saadiyat Island translates to mean the "island of happiness" One visit to the island, and you'll see how the island got its name. It's hard to be anything but happy while you're here.
Serving as the cultural hub of Abu Dhabi, Saadiyat Island boasts more than eight individual museums that spread out among seven cultural centers. The museums offer visitors a closer look at the city's rich history.
The island is also home to a world-class beach club and the luxurious Saadiyat Villas, where guests can experience the best that the capital city of the United Arab Emirates has to offer.
Sheikh Zayed Mosque
The Sheikh Zayed Mosque is the landmark that's most often associated with Abu Dhabi.
The stunning structure, featuring Macedonian marble, glass-work, and mosaic tiling, is a famous display of ornate Islamic architecture. The massive mosque can hold up to 40,000 worshippers.
But, you don't have to be Muslim to tour the Sheikh Zayed Mosque. Both Muslims and non-Muslims alike are welcome in all areas of the jaw-dropping mosque.
The Mangrove Forests
After spending a few days taking in the city sights, you'll be ready to explore Abu Dhabi's Mangrove Forests.
Located along the shores and islands of Abu Dhabi, the city's last standing mangroves offer a magical environment filled with fantastic sightseeing opportunities you'll never forget.
Spend an afternoon kayaking the serene waters surrounding the mangroves. Or, you might opt for one of the guided night kayak tours available.
Enjoy the Exclusive Abu Dhabi Lifestyle
Aside from the long list of attractions in Abu Dhabi, the lifestyle of Abu Dhabi is in a league of its' own. In fact, many people choose the city for their summer residence because of its lifestyle alone.
Miles of pristine shoreline, endless skyscrapers, luxe resorts, and shopping malls galore lure people from all over the world to the lavish locale. The vibrant, modern town provides summer residents with an extravagant, sparkling place to get away from the hustle-bustle back home.
Spend the Summer on Beautiful Beaches
When you consider the ideal location for a summer home, beachside towns are usually the first that come to mind. Who doesn't dream of spending summertime soaking up the sun, relaxing in the sand, and splashing in the sea?
And, when it comes to beautiful beaches, Abu Dhabi doesn't disappoint. The entire city is bordered by gorgeous beaches, featuring fun beach clubs, restaurants, and plenty to see and do.
Buying real estate in Abu Dhabi means you're bound to be just a short drive from the sparkling surf.
Properties in Paradise
Whether you prefer a homey and comfortable villa or a luxurious oceanfront penthouse apartment, you can find exactly what you're looking for in Abu Dhabi. You might be surprised to know that you can choose from a wide range of custom properties, including townhomes, apartments, villas, and more.
Abu Dhabi has a variety of newly-built subdivisions and deluxe accommodations featuring all-new interiors. But, you can find a less-expensive, family-friendly home just as well.
The trick is knowing where to look for the Abu Dhabi real estate deals. The right real estate broker will guide you to a plethora of housing options. And, they'll help you locate a home that's perfectly tailored to fit your needs and budget.
If you're considering a summer home in Abu Dhabi, we can help.
Our real estate brokers are your home experts. You can depend on us to go the extra mile. We won't stop until you find your very own slice of paradise.
Contact us today to learn about the best available properties in Abu Dhabi!