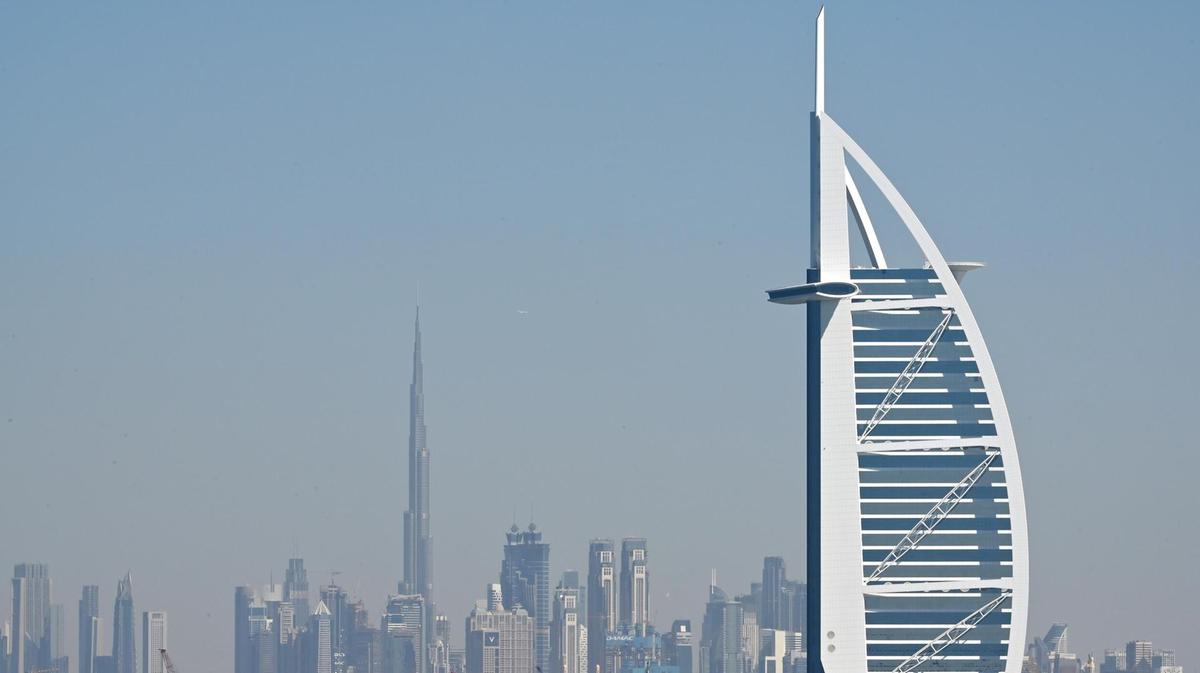 Dubai continues to be the Middle East's logistics hub, with the industry clocking steady growth ahead of Expo 2020, according to the latest report from Deloitte.
The report titled, Middle East Real Estate Predictions, examines the performance of the real estate market in 2019 and forecasts changes in the hospitality, residential, office, retail and industrial and logistics markets within the emirate in 2020.
"Dubai continues to grow as a logistics hub and tourist destination," said Oliver Morgan, director and head of development in Deloitte's Real Estate team in the Middle East.
"Significant infrastructure investment has been made ahead of Expo 2020 and whilst there are still oversupply issues in key residential and commercial sectors, fundamental drivers are in place for recovery in the long term."
The primary source of demand for industrial units continues to be from manufacturing and technology companies. However, logistics and 3PL (third party logistics) firms are expected to be among the primary drivers of demand in the future, according to the report.
One of the critical success factors in the coming years will be the use of automation to improve supply chain efficiencies and to gather information on where things are and where they need to be, it said.
Within the real estate sector, the report said the residential market experienced significant pressure owing to an increase in supply.
Average sales prices for residential property in Dubai declined by approximately 7 per cent between third quarter of 2018 and third quarter of 2019. Average rents also declined by approximately 9 per cent over the same period, as the average price per sq ft for apartments fell from Dh1,178 in 2018 to Dh1,090 as at September 2019.
"Dubai's real estate market is not without its challenges and falling capital and rental values, particularly in the residential sector, generally translate into lower returns for certain developers and investors," said Robin Williamson, head of real estate, Deloitte Middle East.
"The flip side to this is that Dubai is becoming a much more affordable location, for a wider target audience, the key to success will be translating this into actual demand."
The emirate is also expected to retain its position as one of the most attractive tourism destinations in the world, in terms of the total number of international overnight visitors and visitor spend despite downward pressure on average daily rates (ADRs).
"As key performance metrics are under pressure, it is essential for hotel owners and operators to understand how to differentiate their offering and manage revenue."
Revenue per available room (RevPAR) decreased 13 per cent year-on-year between 2018 and 2019 from January to August. However, occupancy levels increased 3 per cent during this period, indicating greater competition among operators leading to lower ADRs.
In the office sector, consolidation and workplace optimisation will continue to drive occupier demand, though the pace of rental decline slowed from 4 per cent in 2018 to 2 per cent in 2019.
Dubai's food & beverage industry is also in the midst of a significant transformation with online disruptors impacting how often consumers dine out, the report said.
Source: https://www.thenational.ae/business/dubai-continues-to-grow-as-a-logistics-hub-ahead-of-expo-2020-1.971633