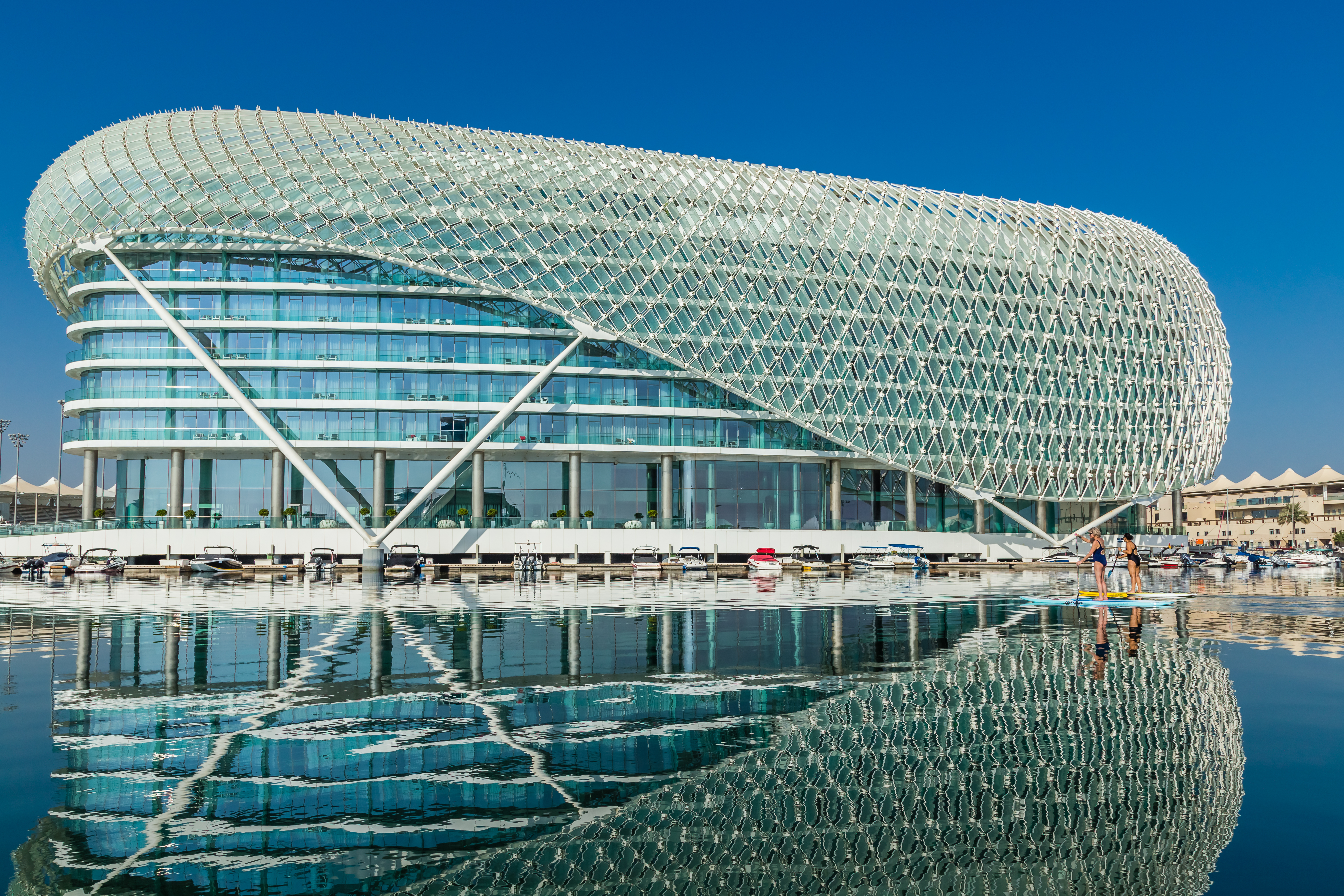 Do you want to travel to a dreamy getaway in Abu Dhabi? Here are the top 7 reasons why Yas Island should be one of the travel destinations on your bucket list.
Did you know, 9 million Americans live abroad?
When you're visiting a new country, it's easy to see the wonderful benefits of living there. This feeling can make returning home very difficult!
But for a short period of time, you can pretend this holiday destination is your home. In this article, we'll look at the top reasons you should visit Yas Island in Abu Dhabi! You may love it so much that you decide to stay.
1. Relax All Day on Yas Beach
Do you love soaking up the rays? Then you'll absolutely adore Yas beach. Here, you'll find a relaxing, laid back atmosphere.
Imagine crystal clear waters and white sands. You'll be sitting in a deck chair, sipping a cocktail, and chatting with your family.
Start off your trip with a day at Yas beach to overcome the jetlag. Then get back to the busy, fun-filled attractions on this island!
2. Seek Your Thrills at Ferrari World
For the man in your life who may be experiencing a mid-life crisis, there is no better place to take him that to Ferrari World.
You'll be able to enjoy the benefits of owning a Ferrari without the price tag. Jump on one of the rides and enjoy your hair whipping around your face!
Here, you'll find Formula Rossa which is the fastest roller-coaster in the entire world. It's certainly not a choice for the fainthearted.
If you prefer to go a lot slower, then you can wander around the park and learn all about the history of the brand instead.
3. Live Life Luxuriously at Yas Marina
Do you love looking at superyachts? Who doesn't! At the Yas Marina, you'll come across some of the most gorgeous yachts you could possibly dream up.
You'll lose time simply wandering around and looking at these stunning specimens. You'll also be close by to the Yas Marina Circuit which is where you'll find that Abu Dhabi Grand Prix.
Dress up beautifully and spend a big day out in this area of the island. You won't be disappointed.
4. Spend Some Cash at Yas Mall
You'll find this fantastic mall next to Ferrari World! This results in two brilliant experiences all in one.
For anyone who doesn't like shopping, slip into Vox Cinema's 4DX Theatre as soon as possible! For everyone else, you'll find three levels of capitalist bliss!
You'll find countless fashion shops, electronics shops, and accessory shops. Everyone's needs will be met!
Then, the delicious eateries in this mall will mean you have somewhere to drop after you've shopped. Enjoy Chilis or Fish and Co. Perhaps you'd prefer Al Forno or Al Fanar?
5. It's a Warner Bros World
Are you traveling with kids? Then you definitely need to book tickets for Warner Bros world. They will absolutely love it!
This is Abu Dhabi's equivalent of Disney World but you won't be disappointed. No matter whether you're a DC Comics fan or simply love cartoons, you'll find something to keep you entertained.
There are six "Lands" which are all indoors to keep you out of that burning heat. You'll find Bedrock Warner Bros Plaza, Dynamite Gulch, Metropolis, Cartoon Junction, and Gotham City.
Test your nerve on one of the 29 rides available. Don't forget to check out the wonderful attractions and shows either. You'll need to plan your day in advance to ensure you see everything!
6. Dine at the Aquarium on Yas Island
Do you love watching fish swimming and love eating seafood too? Then you should definitely visit the Aquarium on Yas Island.
Here, you'll be able to enjoy some of the best seafood! You can choose your fish and how you would like it to be cooked. Then, sit back on the terraces and enjoy.
If you love paella, visit on a Wednesday night for some delicious food! You'll be raving about this menu for years to come.
7. Enjoy Yas Waterworld
If you simply need to cool off, there's no better way to spend a day than at the Waterworld.
Your entire family will enjoy spending time here. You'll find 40 different rides to enjoy and more attractions to keep you occupied.
On selected Thursdays, this park offers Ladies days where only women are allowed in. Make sure you book online to find out which day is best to visit.
Furthermore, when you're out in the sunshine all day, don't forget to wear a lot of sunscreen and keep applying it. Also, take water with you so you can ensure that you stay hydrated!
8. Sleep Peacefully at the Stunning Hotels
When booking your trip to Yas Island, you may be overwhelmed by how many wonderful hotels there are to choose from.
It could be argued that this island has some of the best hotels in the entire world! Will you stay at the luxurious Radisson Blu? Or would you prefer to slumber at the Crowne Plaza?
Whatever you decide, you'll be sure to have a wonderful night's sleep after exploring the island all day!
Perhaps you'd prefer to stay at a beautiful, personalized holiday home? There are hundreds of brilliant options!
You'll Definitely Be Back to Yas Island
After a trip to Yas Island, you'll be sure to return. There are hundreds of brilliant things to do here beyond this list!
Exploring everything Abu Dhabi has to offer will take you a lifetime. Why not consider renting or buying a property in this wonderful location?
You'll need someone with experience and knowledge of Abu Dhabi's Real Estate market. Contact us today for advice!