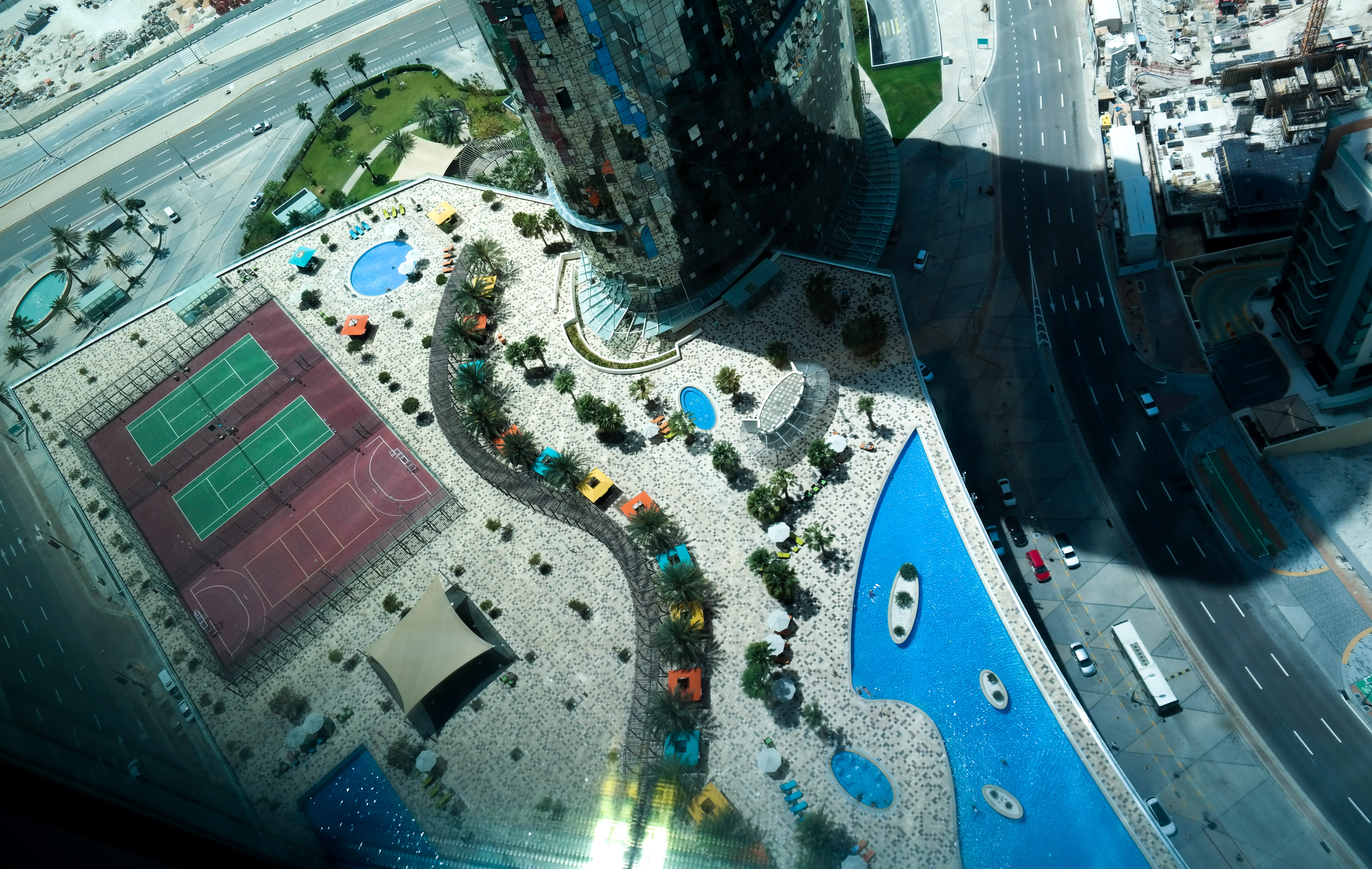 Are you traveling to Al Reem Island in Abu Dhabi soon? Here are the top 7 activities you can do once you get there and check into your villa.
Looking to take a vacation sometime soon? If so, you might consider visiting Al Reem Island, located off the coast of Abu Dhabi. This upscale island is developing at a rapid rate and has a great deal to offer travelers.
A resident-centric community, it has all the amenities one could ever hope for. So, regardless of your tastes, you're sure to be accommodated.
Curious what you can do on the island? Then read on. We're going to cover the top 7 things below.
1. Dine Out
Al Reem Island has many top-notch restaurants available to accommodate you.
Some of the best restaurants on the island include Smoking Doll, Nando's, Natural Kitchen, and Super Poke, to name a few. There are global chains available as well, including Subway, Johnny Rockets, McDonald's and Popeyes.
Another place to find food is in the Boutik Mall. It has a huge selection to choose from, ensuring you'll find something you like.
On Al Reem Island, every taste is catered to. Whether you're looking for local cuisine, Chinese food, American fare, or others, Al Reem Island has a restaurant that can serve you.
2. Go Shopping
Not only does Al Reem Island provide a variety of restaurants but many shopping centers as well. So, whether you're looking to buy some new digs or need a place in which to hang around for a bit, you'll be in luck.
The island's premier shopping center is the Boutik Mall, a large shopping complex housing everything from designer stores to restaurants to indoor activities and more. It's a great place to purchase goods or hang out.
Another mall that's coming to Al Reem Island soon is the Paragon Mall. It too will house a variety of shops, restaurants, and indoor activities.
3. Check Out Sorbonne University
Al Reem Island is still in its developmental phase. However, it's home to an institute of higher education. That institute is Sorbonne University Abu Dhabi, a French and English-speaking university that's as prestigious as it is beautiful.
Looking to check out an awesome college campus? If so, you should add Sorbonne to your list of things to do.
Characterized by astounding fountains, ample palm trees, and top-tier architecture, it's a sight to behold. So, if you're looking to get in a short activity prior to lunch or dinner, a walking trip through this campus would serve you well.
4. Enjoy the Weather
The weather on Al Reem Island is almost always perfect, rarely falling below 60 degrees Fahrenheit. So, whether you're on the island in January, July, or some month in between, you're bound to be privy to a comfortable outdoor environment.
One option is to head to Reem Central Park. A big and beautiful park with tons of amenities. This park contains not only spacious green areas but art pieces, playgrounds, and fountains as well. It even has a skatepark.
Another option is Gateway Park. It's similar to Central Park but with a different assortment of amenities.
One last option is to head to a festival. There are miscellaneous festivals held throughout the island over the span of the year. The most popular of these festivals is the Al Reem Festival.
5. Catch Some Rays at the Beach
Fancy yourself a beach person? If so, you have to catch some rays at Reem's beach. Located on the northern coast of the island, it's characterized by powdery white sand and crystal blue waters.
There are all sorts of things to do at the beach. You can go swimming, rent a kayak, float on a paddleboard, or just lay back and take in your surroundings.
If you'd like to see the area on foot, you'll be in luck. There's a walkway adjacent to the beach, allowing you to look out on the water over its entire length.
6. Go for a Run
Al Reem Island is a resident-centric island. It caters toward the people living on it more than it does to its businesses. One of the ways in which it does this is by connecting its beaches and canals via foot trail.
The benefit of this? It offers up tons of recreational areas. These areas are ideal for running and walking, allowing you to travel up to 5 kilometers straight without having to stop.
And if you're not in these areas? Well, then the parks are great places to run as well, particularly Central Park.
7. Sightsee on an Electric Scooter
Hoping to see the entirety of the island before departing? If so, you might consider doing it on an electric scooter. Scooters are located in several different locations on the island and are available to both residents and visitors.
To use these scooters, you'll need to download the Circ app. Then, once your ride is over, a fee will be charged to your account.
There is very little road traffic on Reem Island. As such, your ride will be generally safe. Be mindful of others and do what you can to create a pleasant experience for your neighbors.
Looking to Live on Al Reem Island?
Traveling to Al Reem Island is bound to be a fun and fulfilling experience. But maybe it's not enough for you. Maybe you're looking to live in Al Reem Island full-time?
If so, you're in the right place. First Choice Properties has a bevy of residences for you to choose from. Whether you're looking to buy or rent, we have a number of units that can accommodate you.
Begin your move by browsing our available residences now.